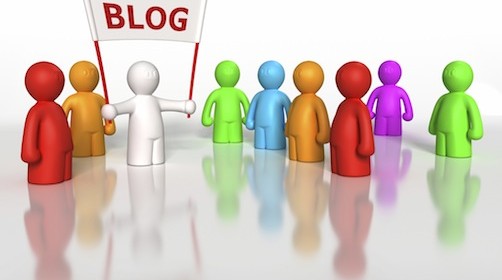 Today's hottest companies know that a small business blog is one of the most powerful tools used in attraction marketing efforts. The blogging world has made overnight success stories out of small business owners everywhere, and everyone is getting in on the action. If your small business doesn't have its own blog, you're missing out on a very large slice of the attraction marketing pie.

Why is a Small Business Blog so Important?
If you have any hopes of succeeding in your attraction marketing efforts, you need a small business blog. Your blog will be your company's voice. You will use it to reach out to thousands, or possibly even millions, of potential customers. However, if you want to be successful in your blogging efforts there are a few important things to know.
Components of a Successful Blog
It is very important to incorporate branding into your small business blog. Your logo should be displayed prominently within the pages of your small business blog and, if your blog isn't hosted within your company's website, the template of your blog should reflect your website's style. This can be accomplished with custom blog templates and branded graphic designs.
Content Is King
There is a saying commonly used among marketing professionals, and that saying is, "Content is King." This couldn't be truer for the blogging world. Your small business blog needs to provide value to your readers.
The biggest mistake you can make is to use your blog for direct marketing purposes. No one wants to read a blog that contains one advertisement after another. It'd be like watching television and seeing nothing but commercials. You need to provide your blog readers with content that offers value and is enjoyable to read. Articles discussing your industry's niche, information and advice are the key to keeping your readers coming back for more.
Blogging in Action
Even big businesses use blogs to promote their brands and products. The Best Western blog is a perfect example of blogging in action. The author of this blog travels around the world and discusses her experiences with her blog readers. She provides helpful and engaging articles within the pages of her blog. The articles are fun and lighthearted, covering topics like getting a pumpkin pie through airport security. While she doesn't directly advertise Best Western's services, she succeeds in creating a relationship with her blog readers and, because of this, Best Western benefits from the brand recognition that the blog generates.
Is your company benefiting from the hottest small business marketing phenomena? If you don't have your own small business blog yet, it's time to get in on the action.