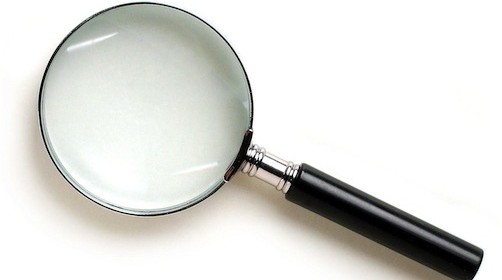 In the online world of business, search engine traffic is everything. Top search engine rankings are the proverbial Holy Grail, and every company wants their website on top. The question is, how do you get there? How do you put your small business website at the top of the search engine results? You can't do it without proper SEO.

If You Build It, Will They Come?
Many small business owners make the mistake of taking a "build it and they will come" approach to website traffic. It's wishful thinking, and it will not work.
The fact of the matter is, you can have the best website the world has ever seen, but if no one finds your website it won't do you one bit of good. That's why search engine rankings are crucial to the success of your small business website.
Getting Your Website Seen
If you want your small business website to be seen by the masses, you need your website to show up in the search engines. That's where SEO comes into play. SEO stands for search engine optimization. The better your site is optimized for the search engines, the higher your search engine rankings become. The goal? To have your website listed in the top search results when people search for keywords that relate to your products or services.
Don't Dive in Alone
When optimizing your site for search engine rankings, you have to be careful. There are actually SEO methods that can get your small business website banned from the search engines. That's why it's best to work with a professional rather than trying to navigate the murky SEO waters yourself.
Good Things Come to Those Who Wait
It is important to understand that SEO takes time. Your site could be perfectly optimized today, but that doesn't mean your business website will get top rankings tomorrow. SEO is an ongoing process and it can take a new website months to appear in the top search results. In the end, however, the organic search engine traffic your website will generate will be well worth the SEO efforts.
Instant Gratification
What are you supposed to do in the meantime? Do you have to wait months before you start driving traffic to your small business website? No, you can start getting search engine traffic today while waiting for your SEO efforts to take effect. The key is in sponsored search results.
Rather than waiting a few months for the search engines to recognize your small business website, you can get instant traffic with a "pay per click" search campaign. You will bid on keywords that people would use to search for the products or services your business offers. Then, when a potential customer sees your sponsored search engine placement, they click your listing and you pay the amount of that keyword bid.
Of course SEO efforts for organic search engine traffic is a better investment in the long run. When you have organic search rankings, you don't have to pay each time a lead clicks on your website's link. However, pay per click campaigns are a great way to generate traffic in the interim while you are waiting for your site to move up in the search engine rankings.