This home remodeling and repair company's website needed a makeover from the cellar to the weather vane. It's hard to sell clients on home rehabbing from a shabby website.
Home remodeling represents a big investment to homeowners, both in money and the emotional investment in their family's hub. If a home needs emergency repair, the homeowner may not have time to ask for referrals, research numerous companies and compare rates before making a decision. AmeriPro Remodeling Company needed a website that builds trust in their company and relates their company's culture of professionalism and quality service.
Since their expertise is swinging hammers and operating saws, not clicking a mouse, AmeriPro tapped us to construct their website. We spruced up their remodeling company website's architecture with a responsive design, front-end and backend programming, WordPress-based CMS, consulting, content creation (copywriting), training, and analytics. Each page of the remodeling company website design communicates the company's core values through its consistent tone, both in verbiage and design. We also included a "coupons" tab to attract budget-conscious clients.
Since the remodeling business often builds on referrals, we included a testimonials page, but also let AmeriPro's work speak for itself with plenty of beautiful photos of past work on the home page, filling the gallery and accenting each of the other pages. The variety of images we used help showcase the broad array of work AmeriPro completes, from baths to kitchens to painting and more.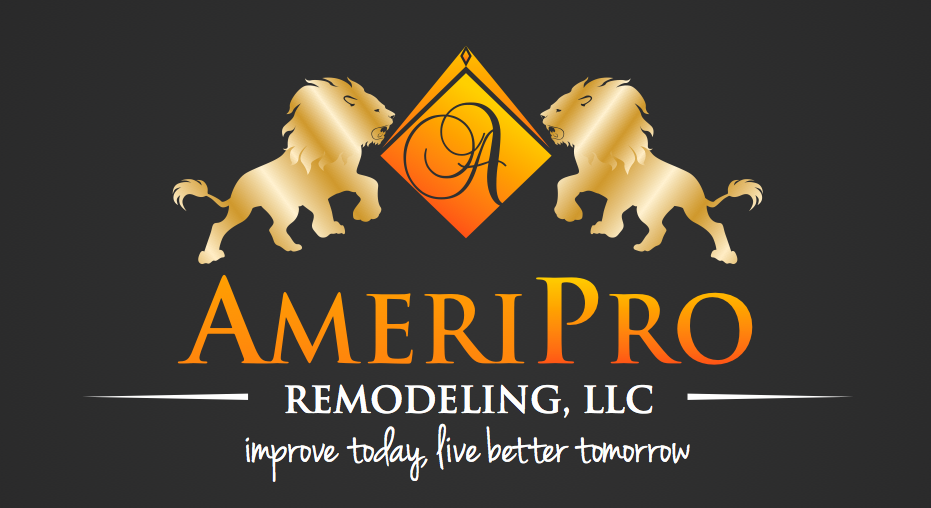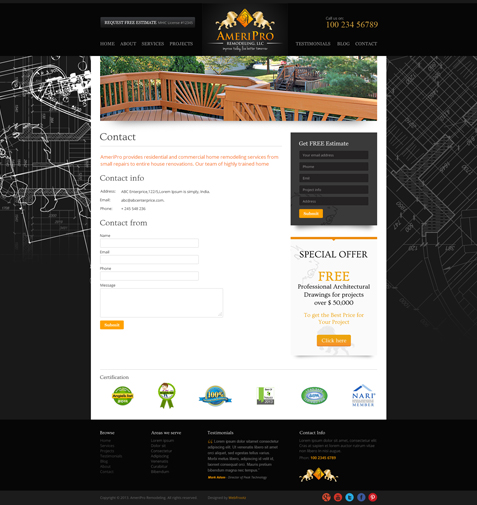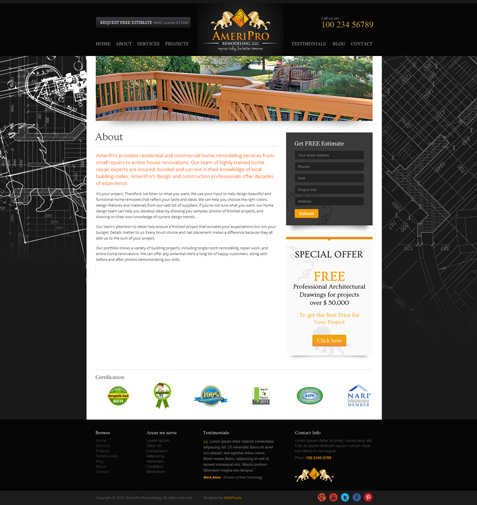 Details on the services AmeriPro offers helps drive web traffic through SEO and directs those specifically considering AmeriPro to find the home repair help they need. The site is easy to navigate, so potential clients can quickly find the information they need to decide if AmeriPro can complete their home remodeling and repair jobs.
AmeriPro's site is as beautiful and functional as the homes they restore.
What the client said about us
Working with WebFrootz has been a complete pleasure. Alexandr has been an absolute pleasure to work with; patient, kind, informative, creative and efficient. He revised the company color palette, introduced new photographic elements and designed a smart layout for a wealth of product information. The new website is rich, warm and vibrant and a true reflection of the product. He is truly an expert in his field. Every deadline was met or beat, and he kept patiently refining everything until we were both satisfied. I would recommend anyone to work with this professional and creative designer. It was an amazing experience and I will use WebFrootz in the future for sure.
Alex Sablin
AmeriPro Remodeling