You need a medical procedure. Which doctor do you want, the one who's well-read from the best peer-reviewed resources or the one who grabs the first tome off the shelf? We thought so.
That's where Gunner Library comes in. They help medical students find and learn about top educational resources so they stay up-to-speed to meet your need. It only makes sense for medical students to read reviews on their books before purchasing so they can invest in the most helpful and accessible ones.
The library's website needed concept development, strategy and ideation, consulting, design and development, and hosting. We met their objectives faster than you can say "Dewey Decimal System" with a responsive, easy-to-search site so that their primary audience–medical students–can find their resources in seconds and with confidence in their unbiased peer reviews.

Site users can sort by pre-clinical, clinical, board reviewed and other. Under these headings, they can narrow results by specialty and sort results by year of publication, sub-specialty and type of material, such as book or review flash cards. Users can also suggest books to include on the site.
Considering that Gen-Yers primarily use the site, it needed to accept user input to appeal to population used to customizing their experiences. Once users find the resource they want, purchasing it from Amazon.com is just one click away.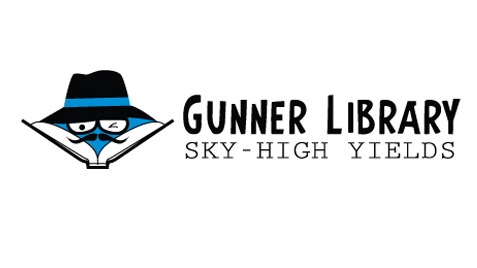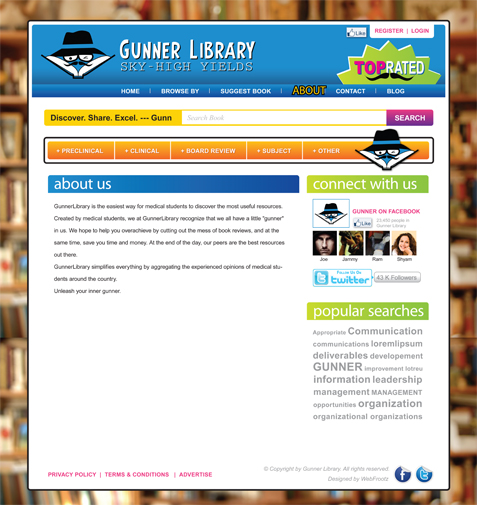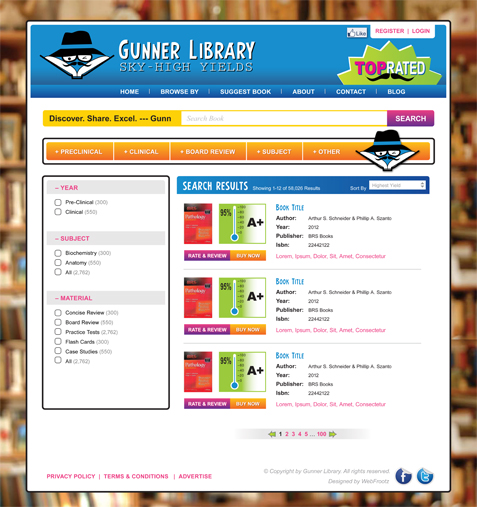 About the client
We also prominently displayed social media buttons and employed visual cues that strike a balance between scholarly and hip with a fresh, lime green and cobalt blue color scheme with accents of orange atop an unfocused background image of shelved library books. We succeeded in making Gunner's site appealing and accessible to the medical students in need of great educational resources. After all, your health is on the line. You're welcome.