From time to time, the human body requires medical care and craves rejuvenation, too. La Belle Vie meets both needs under one tranquil roof, like a one-stop shop of body care and aesthetics. With a focus on preventive medicine, long-term health and general medical practice health, along with medically-based cosmetic treatments, La Belle Vie cares for the entire scope of their clients' bodily needs. Its Direct Care membership features up-front pricing as an affordable means of obtaining preventive and maintenance health care.
La Belle Vie looks beyond the spa chair and exam room with educational events that teach clients wellness, fitness, nutrition and more.
Helping clients look and feel their best is where La Belle Vie shines. But developing an effective web presence? That's our deal. The emerging medical spa niche can be hard to define and market. Would patients take their medical services seriously? Would spa clients feel they could receive rejuvenating skin treatments in a relaxing environment? How could one facility offering both medical and aesthetic treatments express its market niche on one website?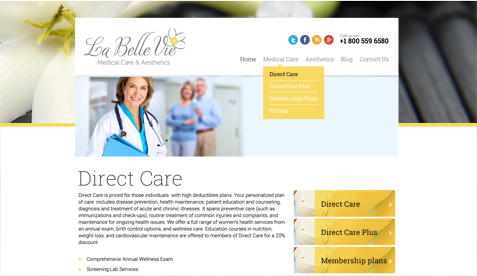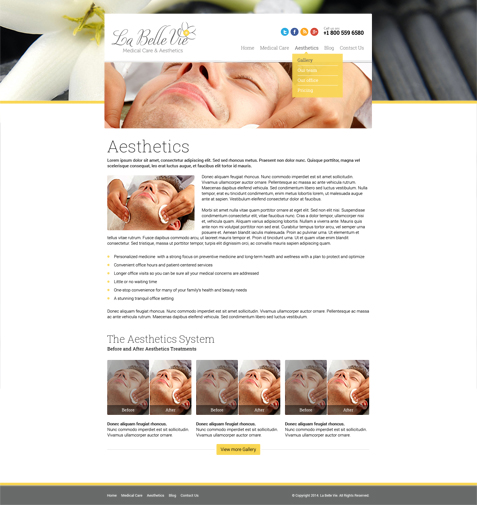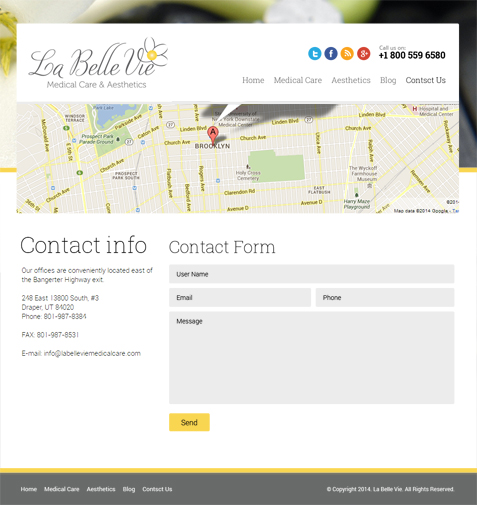 La Belle Vie needed site architecture and website strategy development, responsive front-end, extensive backend functionality and rich CMS (WordPress) hosting and email, and website design and development, all in a SEO-friendly package so potential clients can more easily find them. We also keep clients up-to-date on events happening at La Belle Vie with an "Events" tab.
Seamlessly integrating both sides of the business into one beautiful website bespeaks the very mission of the organization. Like La Belle Vie, we delivered both aesthetic and practical services. But don't call us about a facial, unless you're talking about putting your company's best face forward.