Healthcare is complex, as professionals help nurture and heal the miracle that is the human body. Health case management is nearly as complex, but it is where MHayes excels.
M Hayes, as a single source management company, provides case management services through local, top-quality case management organizations. M Hayes recruits qualified, credentialed organizations as its affiliates through its proprietary platform, CM3. M Hayes' service is only as good as its affiliates, which is why the affiliated and employed staff must maintain compliance with M Hayes' rigorous standards through its quality assurance program, Qualtrak.
The company offers medical, vocational, bilingual, task, catastrophic, and telephonic case management, plus critical incident stress debriefing, disability management, and litigation support for life care plans, medical and vocational.
The company's impressive menu of services needed a better website that could explain to potential clients their myriad of options and emphasize its dedication to quality case management. WebFrootz redesigned the site with SEO and CMS to help the company maintain its clientele and grow. The site also serves to attract potential new affiliates to apply to M Hayes.
SEO helps people find the case management company more readily. We emphasized keywords common to searches for case management within M Hayes' scope of services to keep traffic flowing to the site and to build confidence in the company.
Making CMS part of the site allows for faster, easier updates. It's a cinch to keep a site updated if the task is convenient. Keeping the site fresh helps build the client base and keep current clients engaged with the company.
We also began providing hosting with ongoing maintenance and support to ensure no potential clients slip through the cracks. The result is a hale and hearty website with a clean bill of health.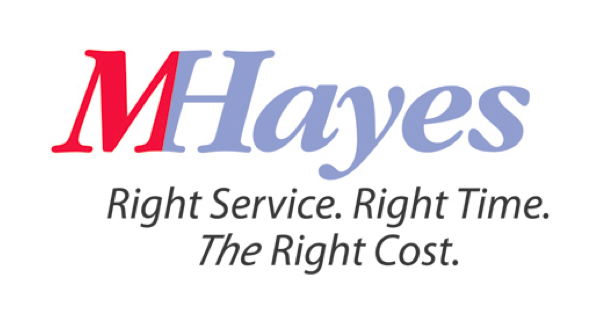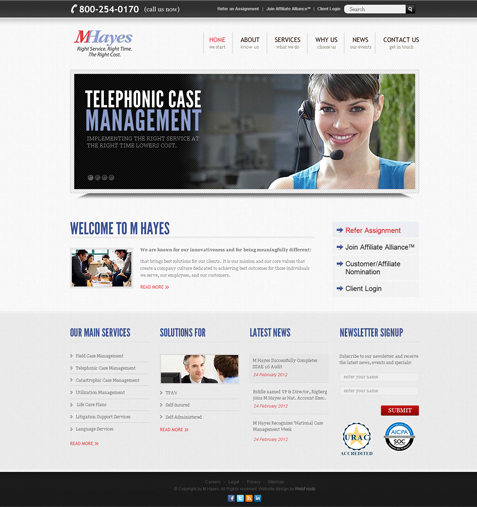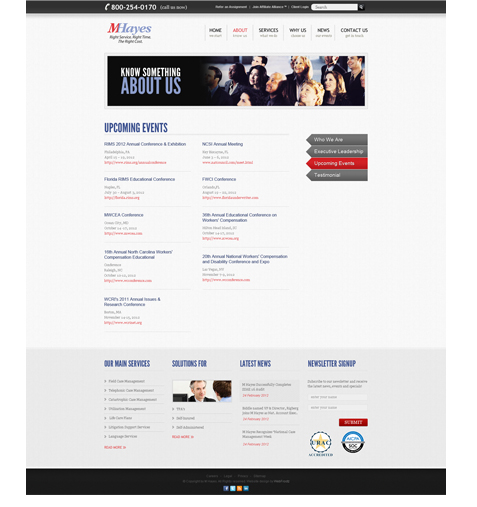 About the client
Melinda Hayes founded M Hayes in 1999, after 16 years with a national managed care company. The industry needed a new option for case management. Through an innovative design, M Hayes enabled customers to gain the expertise of locally based case management organizations through a single source management design. The Affiliate Alliance™ was constructed over years of recruiting, credentialing, and managing "best practice" providers through proven processes and a single platform of technology, CM3. Our affiliate and employed staff are measured for compliance with practice standards and guidelines through our quality assurance program, Qualtrak. With seamless accountability, we track performance and outcomes, predicated upon our rules based application and quality management processes.