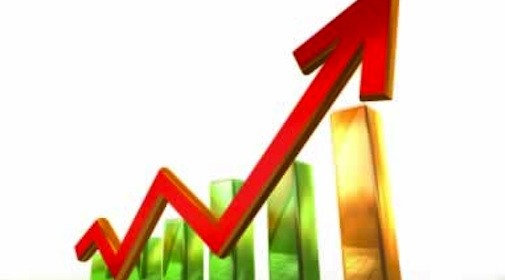 Increasing Online Visibility for Business Growth
If your read my previous post about the importance of establishing online presence you now understand that increasing your business visibility online can help your business grow. Your next step is to see where it fits into your business model, analyze your resources and competition.

While competition is an important part of the equation and its critical to keep an eye on it, it is not and should not be the only driving force. In other words, if none of your competitors care about "the internet thing" it does not mean you should miss out on everything that you can gain by taking advantage of the new technology. Just like it does not mean you MUST do it only because everyone else is doing it. So what matters is how your specific circumstances shape and dictate your online presence strategy.
Lets take a look at the top six vehicles available today for establishing online presence and whether or not they should be incorporated in your strategy.
Local Business Listing

If you ever used Google to find a local business you may have noticed a map and Local Business listings closer to the top of the search engine page. This is called "Local Business Results". Yahoo and Bing show similar business listings in their search results.

You don't need to do a lot of research and analyze whether you should get listed or not. This is a free service and being listed will benefit most of the businesses. Plus, registering and creating accounts with Yahoo!, Google and Bing will take you no longer then an hour. These listings will allow you to increase your business visibility by displaying your address, phone number, products, services, coupons, hours of operation and more.


Local Directories/Review Sites

Business directories and review sites like Yellowpages.com, MerchantCircle.com, CitySearch, Yelp.com can often be seen on the first page in Google when you search for a business or service. These websites have a comprehensive database of local businesses and they often allow users to post reviews and comments about those businesses.

Millions of people visit these sites every day to find local businesses and help them make spending decisions. Therefore, for you as a business owner, it's important to be listed in those directories and also to monitor what's being said about your business on the web.

Online consumer-generated reviews can help or break your business. According to a survey of retail spending and trends by Deloitte.

39 percent of consumers indicate they often read consumer-generated reviews of stores or products online, and one-quarter (25 percent) say they will likely purchase a product this holiday season based on an online recommendation. More than a third (34 percent) say that online consumer reviews and ratings influence their buying decisions more than advertising.

I cannot stress enough the importance of taking control and managing what's being said about your business on the web. This is a whole different topic, you can learn more about online reputation management here.

To sum it up, most of the directories listed above are free and easy to setup, so we highly recommend you create your business listings on those sites and monitor the reviews on a regular basis.

Social Networking Sites

Social networking sites refer to online communities and websites that allow users to interact (email, instant messaging) with people that share their interests and/or activities. Popular social networking sites include Facebook, MySpace, Twitter, LinkedIn and more.

Most of the social networking sites are currently free and make for a great tool for establishing new contacts, promoting online events, connecting with your customers and more. Before you decide to create social networking profiles for your business you need to carefully outline your strategy and allocate enough resources to maintaining those accounts.

Even though its free and relatively easy to set up, if you don't have a comprehensive strategy on how you will use social networking tools to benefit your business you may as well not do them at all.

Website

Business website is another great tool for establishing online presence. If you're thinking you might not be able to afford creating a website, think again. Most small business can now afford to create a simple brochure-style website. It comes to how much you want to differentiate your business from your competition and whether it makes financial and long-term business sense.

Websites, like cars, are not all created equal. You can buy a used car for $500 or you can buy a luxury car with sunroof, four-wheel drive and leather seats. So are the websites – robust sites with streaming videos, social networking features, e-commerce will be more expensive to create and maintain.

Most businesses will benefit from creating a basic website, but depending on the nature of your business you can consider adding additional features and online tools to streamline your operations or offer extra benefits to your customers.

Search Engine Optimization


Before you create a website you also need to think about the way to promote it and make sure its easily accessible to your customers. The biggest mistake businesses do is assume that creating a website is enough and that somehow the day after they launch it they will get tons of site hits and increase in business. Unfortunately this is not the way it works.

Search engine optimization (SEO) is one of the ways of promoting your website. Properly implemented SEO helps your website rank high in search engines for the keywords and phrases that your target audience is likely to search for.

Example: We all know that location is the key to success for most retail businesses. And other things being equal the business in a better location is likely to be more successful then a business in some remote location where no one ever goes. So the properly implemented SEO campaign will do for your website what a great location would do for a retail business.

Statistics show that the majority of search engine users don't go past page one in search results. The higher your website shows up in search results the higher the probability that the person will click through. The chart below (provided by AOL) shows that the website that ranks number 1 receives 42% of traffic while site number 10 only gets 3%.

Search Engine Rank

1
2
3
4
5
6
7
8
9
10
>10
>20

AOL Organic CTR Study Data

42.40%
11.92%
8.43%
6.30%
4.85%
3.98%
3.37%
2.98%
2.82%
2.96%
0.40%
0.20%

Search Engine Rank AOL Organic CTR Study Data
SEO is the active practice of optimizing a web site by improving internal and external aspects in order to increase the traffic the site receives from search engines. Search Engine Optimization consists of on-page and off-page optimization. On-page factors are related directly to the content and structure of the website. Off-page factors are primarily tied to site's link popularity.

SEO should be a lifelong engagement for any site. You need to constantly be optimizing, monitoring your competition and following keyword trends. Continuously looking for opportunities for backlinks is also important. It's also essential to remember that site changes take time to be recognized by search engine spiders. It can take up to six weeks for Google to update their index, and even longer for rankings to change accordingly.
Do it yourself vs. professional services
With a few exceptions, most of the basic online marketing (adding business listing to Google local business results, opening twitter account, etc.) you can do yourself and do not need to spend a lot of time and money. But as complexity grows so does the time you will need to put into figuring everything out and at some point it will inevitably require use of professional service.
Theoretically, we can all spend time and learn how to do taxes, defend yourself in court or diagnose a cold but beyond basic services that accountants, lawyers and doctors provide it becomes impractical and very time consuming to learn that's why we prefer to pay for professional services. If your strategy is designed with ROI in mind, investing into hiring a professional to do the job should be a no brainer.