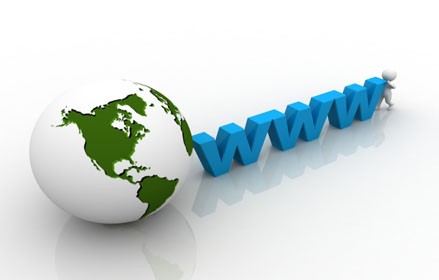 I was recently working on developing a social media strategy for a local organization and I came to realize that a lot of companies and business owners do not completely understand the importance of online visibility and what it takes to establish Internet presence. So I decided to put this post together as a mini guide for establishing online presence.

Defining "Online Presence":
When you hear someone say "Online presence", "Internet presence" or "Online visibility" they usually refer to the fact that if a potential customer is searching on the Internet for a service or product your company offers he should be able to find you.
Since most people these days, use the Internet to research what services and products are available in their local area and beyond, before hopping in the car and driving to a local business, those businesses without an online presence, are missing out on a goldmine of potential customers.
Over the last few years the Internet has changed the way we do things including the way we conduct business. If before we differentiated between an online business and brick-and-mortar business now it's becoming more and more difficult to draw that line. The Internet has become a natural extension and evolution of how businesses operate.
Therefore, in more online places like search engines, directories, shopping engines, social networking sites the customer finds your businesses the higher your online visibility and consequently the higher the chances he will make business with you.
Value of Strong Online Presence
The evolution of Internet technology is now allowing your business not only to be present and found online, but also to conduct business online (example: process transactions, sell products, accept reservations, etc.). In many cases when comparing the way the same transaction can be done online and offline, the online way is usually more convenient and cost-efficient.
EXAMPLE: Let's take restaurant menu as an example. From a restaurant owner's perspective it's more cost-efficient to manage restaurant menu online instead of having to reprint it every time there is a price change or a new menu item. Online menus can be updated with just a few clicks and be available to your customers instantly. Online menus are not only cost-efficient for restaurants but are also convenient for customers as they have "any time, any where" access to the menu.
Importance of Strong Online Presence
Large companies have long understood the importance of strong online presence; moreover, they created new jobs to support their online initiatives. Just yesterday I came across a Kodak job listing for "Chief Listener – Social Media Team". Kodak and other large corporations perceive online activities as very valuable to their bottom line, so valuable that they hire dedicated people to "listen" to conversations that take place on a web.
If you, as a business, do not want to benefit from the convenience and efficiencies that Internet brings – think about your customers – they are more and more enjoying these things and come to expect them as standard. To put it in a perspective, just like most businesses don't like the fees credit card companies charge them for each transaction, they have to accept credit cards as a payment method because if they don't they will suffer the consequences of more customers going to a competitor next door.
If before establishing online presence was expensive and in many cases did not make business sense for small companies due to a limited number of potential customers that had Internet access, lack of localization and targeted solutions, limited number of web and Internet marketing professionals that charged a premium for their services. Now marketing on the Internet is not really a choice anymore, but has almost become a necessity in today's marketplace.