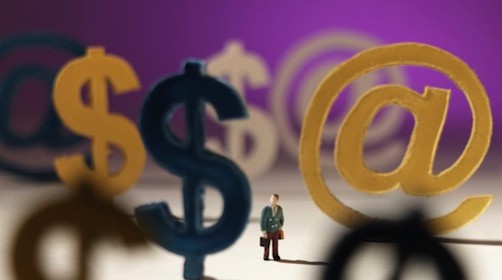 The Internet offers small businesses a cheaper marketing platform with a reach to a larger target audience. Traditional advertising budgets are too expensive for small businesses. As a result, a small business cannot compete with the deep pockets of national corporations. Luckily, the Internet provides a way to equalize the market.

Many small business owners admit they know the online resources are out there; however, they do not know how to leverage them. In this 25 part article series, you will read about how to take advantage of the Internet to grow your small business. You will also read about small businesses in the Baltimore area that have already begun to see success via the Internet.
Before we can go in depth on how small businesses can leverage the Internet, we need to have a general understanding of the four components of an online marketing campaign.
These include web design; search engine marketing (SEM); search engine optimization (SEO); and social media.
Web Design
A great Web site grabs potential clients. It becomes the first point of contact for sales. It establishes your credibility in your industry.
What makes a Web site unique from traditional small business advertising is it offers you a chance to make a deeper connection with a much larger amount of potential customers. For example, it allows you to display accomplishments such as positive reviews from prestigious clients, or post photos or bios on employees.
Search Engine Marketing (SEM)
Search Engine Marketing increases your small business Web site's visibility in search engines like Google, Bing and Yahoo. Pay-Per-Click, or PPC, is the payment structure an online marketing campaign is based on. Every time someone clicks on your company's Web-site, a small service is paid to the search engine provider. This service fee can range to a few cents to a few dollars. The payment depends on things like the keywords used in your online advertisement and whether the browsing customer purchased an item.
Search Engine Optimization (SEO)
Search Engine Optimization is another essential component to help increase your Web-sites ranking in the search engine. Ranking is the term used to describe where your advertisement places in the search results. Obviously, you want your Web site to place as high in the search results as possible, and SEO helps make this possible.
Search engines like Google have what are known as algorithms. An algorithm is the "formula" or "rules" a search engine uses to decide which Web sites and advertisements will place higher than others will. SEO is a niche area in online marketing that makes sure your site is following the rules to the best of its ability. As a result, you rank higher.
Social Media
Social Media is the newest component to online marketing. Although it is still in the relative early stages of its development, social media will only have a stronger influence on your online strategy. The best part is, it is free!
Social media encompasses Facebook, Twitter, LinkedIn, Google+, Skype, etc. These networking sites offer small businesses a way to connect with potential new customers. They help you meet people in your industry and allow you to focus in on certain demographics.