I'Sole is a Russian travel service that has a laser focus on high-end exotic travel. Their specialty is finding the most incredible exotic travel destinations in the world and arranging travel for a very discriminating clientele. I'Sole's clients are in search of intelligent luxury and they usually find it on tiny islands in exotic countries like Mauritius and Maldives where they and a select few others are pampered and indulged on a grand scale.

I'Sole knew that its target market was limited in number and they also knew that they were missing an enormous opportunity by not having a presence on the internet, a presence that could significantly increase the number of qualified travelers and potential clients that their brand message could reach. But given the discriminating tastes of their clients, I'Sole couldn't risk having anything less than the "perfect" website representing their brand. I'Sole selected WebFrootz for the task.
WebFrootz creates a brand to meet client expectations
This was more than a simple design and development project. This was a "soup to nuts" project that started with creating a corporate identity that positions I'Sole as an industry leader in luxury travel services. The website itself, from logo to design is a masterful combination of colors that exudes the understated elegance that resonates so well with I'Sole's clientele. The graphics used are compelling and convey a real sense of sun soaked beaches and spectacular sunsets.
LOGO EXPLORATIONS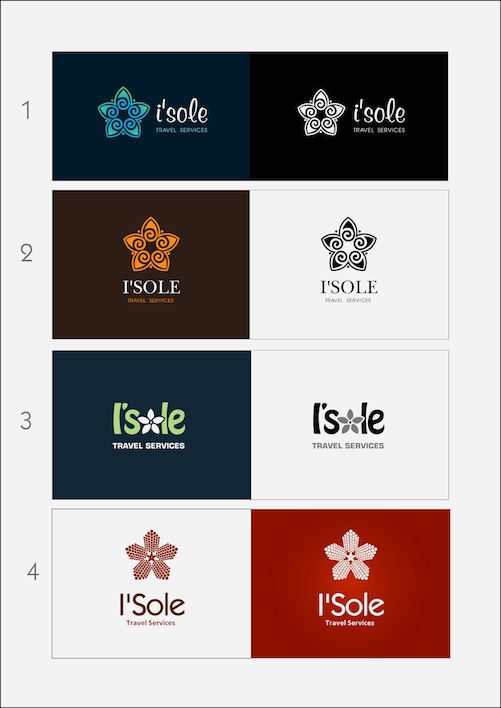 The design is incredible and so are the development features incorporated such as a dynamic CMS, optimized SEO and information architecture.
WEBSITE HOME PAGE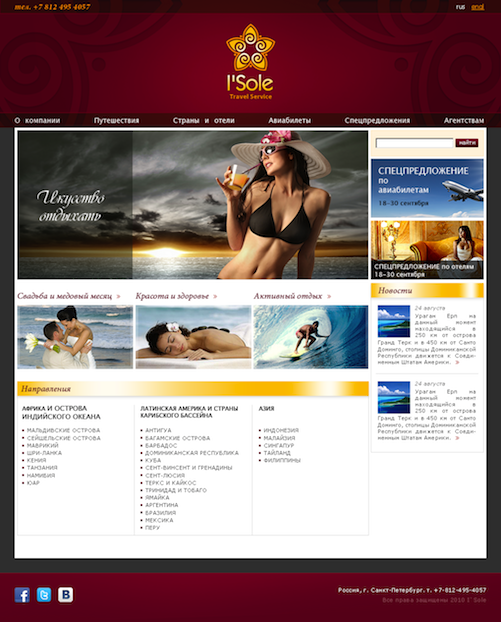 WEBSITE INTERIOR PAGE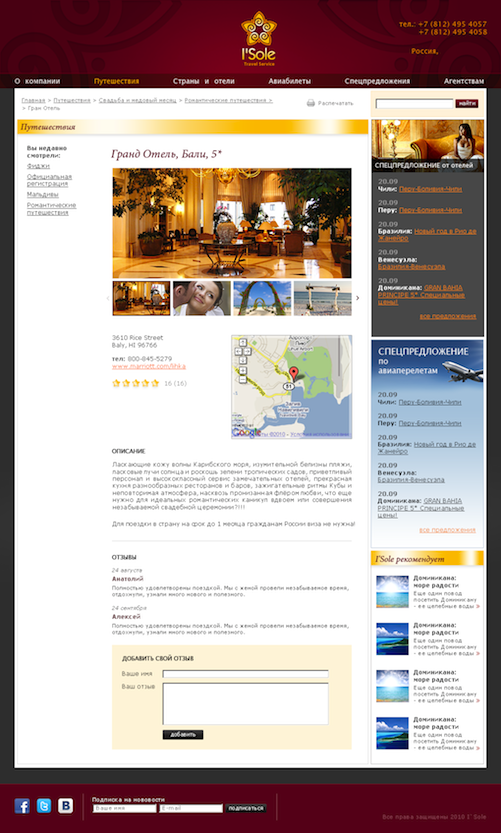 Looking for intelligent luxury? Look no further than the I'Sole website crested and developed by WebFrootz.
CUSTOM NEWSLETTER DESIGN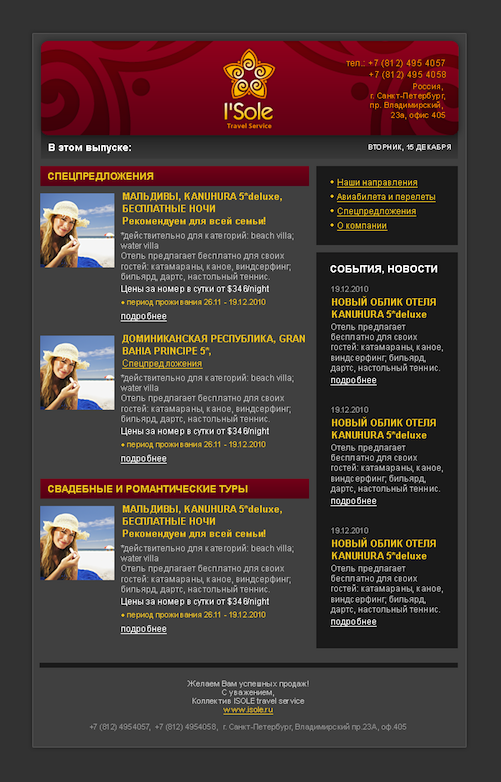 Services provided
I'Sole relied entirely on WebFrootz to create their digital presence. This involved tasking WebFrootz to provide graphic design, branding, logo design, corporate identity, information architecture, website design, web development, newsletter design, and CMS.