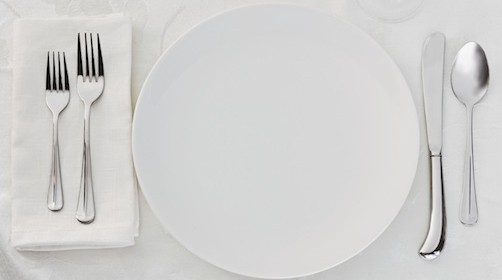 Many restaurants around the globe are beginning to look to online marketing campaigns to increase both brand visibility and revenue. The most successful dining establishments are using SEO, better known as search engine optimization, to boost their online presence even further stay one step ahead of the competition. These restaurants are using SEO to win the favor of the most widely used search engines to improve their online search rankings and increase revenue.

Importance of SEO for Restaurants
Having an online presence has never been more important for restaurants than it is in today's competitive market. However, it is not sufficient to have a website that serves to merely represent an extension of your restaurant's brand. Consumers are using search engines more than ever before to search for businesses either in their area, or in the surrounding areas of their travel destination. As such, the best online marketing campaigns of restaurants are now targeting search engines as the most effective way to bring in new paying customers.
Research studies have shown that 89% of consumers use the Internet to search for local restaurants. Another 43% of consumers will use search engines to find restaurants in which they will likely eat when traveling away from home. With restaurants now considered to be one of the top five most searched categories on the Internet, having a strong ranking for target terms is vital for maximizing revenue.
While being well ranked for the business name of the restaurant used to be deemed incredibly important, most search marketing campaigns are now instead focusing on terms that will bring new in customers. For example, the SEO campaign of Sabatino's, a highly successful Italian restaurant in Baltimore, would stand to benefit most by using SEO to target the keyword "Baltimore Italian restaurant" in order to perform best for that term in the search engine rankings. By ranking well for those terms through SEO, Sabatino's will attract a wealth of new customers and, in turn, increase revenue.
By using the most effective SEO tactics in their search marketing campaigns, restaurants will be able to identify the most widely searched keywords that are pertinent to their restaurant brand, and then implement strategies to increase their visibility in relation to the targeted keywords. These SEO tactics may include the optimization of content on their website, using an adequate number of keywords in page titles, and identifying and targeting long tail keywords that are commonly searched by potential consumers. With the SEO focus of its online marketing campaign, the restaurant will perform better in the search engine rankings, attract new customers that search for the targeted terms, and thus, significantly increase their revenue.

In case of Sabatino's, the restaurant has used SEO to target customers looking for an Italian restaurant in the Baltimore, Maryland area. Those customers that are either new to the Baltimore area, traveling in the Baltimore area, or simply want to try a new Italian restaurant in Baltimore will be more likely to visit Sabatino's website and eat at the restaurant due to its top ranking in Google's search engine for the term "Baltimore Italian restaurant". Due to the restaurant's online marking campaign, it has seen its business and revenue grow at a substantial rate.
Search engine optimization, or SEO, has become one of the most important and powerful components to the online marketing campaign of restaurants. By improving search engine performance, restaurants will be able to generate targeted organic traffic to their website, and thus gain more new customers than ever before possible. By bringing in more new customers to the restaurant, online marketing campaigns that focus on SEO have the potential to drive revenue up to unprecedented levels.