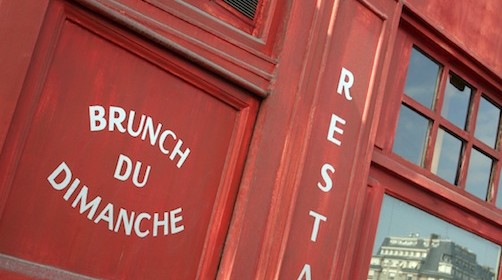 In today's competitive business market, restaurants are continuously faced with the challenge of bringing in new customers and retaining current ones in order to stay ahead. Having an online presence has become an absolute necessity to stay even with the competition, further increase client base, and to ultimately maximize revenue and profit potential.

Restaurant Website Design
It should come as no surprise that the most successful restaurant marketing has evolved to be heavily centered on the Internet visibility of the dining establishment. No longer are the majority consumers using the Yellow Pages and other phone directories to search for local restaurants. In fact, the most recent data regarding restaurant marketing shows that nearly 90% of consumers will, instead, use the Internet to search for local restaurants. More than half of consumers will actually visit the official website of a restaurant with the intentions of viewing menus, directions and hours, photographs, and reviews from previous customers.
As if those statistics aren't telling enough, further research data indicates that the majority of new customers will have visited a restaurant's website before stepping foot into the dining establishment. More than 60% of restaurant-goers stated that it is absolutely necessary that they first view a restaurant's website before eating there. In addition, more than 40% stated that, prior to traveling, they research restaurants in the area to determine where they will eat.
It is clear that consumers are now using the Internet to search for, and ultimately choose the restaurant in which they will dine. In fact, restaurants are now one of the top five most searched categories on the Internet. As such, one of the major keys to ensure restaurant marketing success is to have a website, increasing the dining establishment's visibility in the exact place that the majority of potential customers are looking.
With that said, simply having a website is not enough to drive new customers to your restaurant's front doors. The quality of the website, particularly with respect to its web design, will have a major influence on how potential customers perceive your restaurant. It will thus play a decisive factor in determining the true success of your online restaurant marketing campaign.
Those restaurants that have had great success on the Internet have all benefited from various characteristics of their web design. These characteristics, which range from providing pertinent details to staying true to the brand concept of the restaurant, have helped restaurants to capture the interest of potential clients and to convince them that they will have the ultimate dining experience there.
Restaurant Web Marketing Success Story
Superb web design has played a significant role in the success of the online marking campaign of Baltimore, Maryland restaurant Sotto Sopra. Through its display of photos and authentic artwork, the website carries the restaurant brand by truly capturing the Italian essence that defines the dining experience that is to be had at their restaurant. The restaurant's website includes their contact number to make reservations, and even offers the option of making an online reservation. Customers can sign up for the restaurant mailing list, thus enabling the restaurant owners to communicate with their customer base to keep them informed of special events that they may not want to miss. Like all other restaurants that have had success with their website, Sotto Sopra also provides their dinner and wine menus for viewing. With each of these elements, the website for the Baltimore restaurant serves to increase the customer base, and in turn, increase revenue.
With the majority of potential customers using the Internet to find their next restaurant of choice, it only makes sense for dining establishments to focus on web design as an integral part of the online marketing campaign. For restaurants like Sotto Sopra in Baltimore, Maryland, the design of their website has helped drive business and increase revenue by bringing in new customers, and building loyalty among current ones through website-initiated communication.