WebFrootz is pleased to announce new partnership with The World Genesis Foundation and JumpStart Program. By joining JumpStart program, WebFrootz will be offering discounted services and opportunities for qualified not-for-profit organizations.
"Organizations with great causes looking to help their communities inspire us. That's why we are looking forward to working with World Genesis Foundation and helping not-for-profit organizations reach their goals, promote their cause, raise money, and operate more efficiently," said WebFrootz.

WebFrootz offers a wide range of services that can be tailored to take any organization to the next level. Whether an organization needs an online presence, marketing consultation, or planning and execution of their plans, WebFrootz offers solutions get the job done and produce results.
"We are pleased that Web Frootz has agreed to join the JumpStart program designed to benefit not-for-profit organizations. Web Frootz will now be offering their full range of services including branding and advertising, web design and development, and internet marketing to qualified organizations at reduced prices," said David Lewis Anderson, President and CEO of the World Genesis Foundation. "Web Frootz is a company whose approach to business is truly unique today and it is an approach that is also backed by a professional team that can effectively provide solutions and deliver results to organizations ranging from local companies to global enterprises."
About JumpStart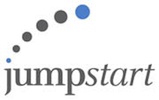 JumpStart is a unique program that saves non-for-profits considerable money on their internet solutions development, money that can be used to advance their primary mission. Under the program qualified organizations can be entitled and receive professional website design, hosting, email services, search engine optimization image design, consulting services and more.
About The World Genesis Foundation

The World Genesis Foundation was founded on November 30, 1999 as a not-for-profit foundation dedicated to a vision and mission to "leave no child without hope for the future." Headquartered in Rochester, NY USA, the foundation supports activities worldwide to create educational, scientific and cultural opportunities for youth with a special focus in areas of the world where these opportunities are limited or do not exist.